Leadership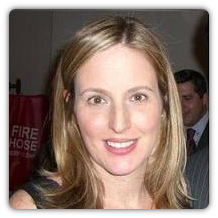 Cristine Morettin, our General Manager, is responsible for managing the internal operations of the business and is the primary contact for all legal, financial, marketing and administrative issues.
Cristine has over 15 years of strategic marketing and business development experience. She is a graduate of Southern Methodist University in Dallas, Texas. Prior to joining the company in 2003, Christine was a Marketing Director at Time Inc.. Prior to that, she worked as an Account Director on various technology and telecommunications accounts at Bronner Slosberg Humphrey (now Digitas), a direct/relationship marketing agency, as well as various previous positions in marketing and business development in publishing and technology. Contact Cristine at (212) 400-6005 ext. 201 or at cmorettin@virtualservice.net to discuss contractual issues, billing questions and service renewal concerns.
---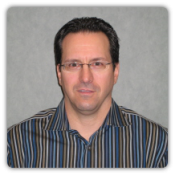 Ralph Stein, our Director of Business Development, develops and maintains relationships with clients and prospects in the New York Tri-State area, serving, as a vital source of product and industry information for his clients. After generating a sale, Ralph works closely with the customer, Project Managers and our product development and installation team to ensure that the project moves smoothly and seamlessly.
Ralph has extensive sales experience in the security industry. He began his career in the security industry in 1995 selling burglar alarm and card access security systems to jewelers and art galleries. As native of New York, Ralph has a rich appreciation for the needs and concerns of New York building owners, managers and developers.
Ralph was graduated from Boston University with a major in Psychology and a minor in Business Administration. Contact Ralph with sales inquiries at (212) 400-6005 ext. 206 or rstein@virtualservice.net
---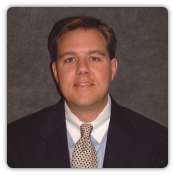 Colin Foster, our Vice President of Sales and Marketing, has been engaged in the business of developing interactive video, security and surveillance solutions for over 12 years.
At Virtual Service, he oversees marketing and new business and has final responsibility for customer satisfaction. He is responsible for training and development, for vendor relations, and for pricing and financial management. He is frequently asked to speak at management and business training seminars. Colin can be reached at (212) 400-6005 ext. 204 or via email at cfoster@virtualservice.net.
---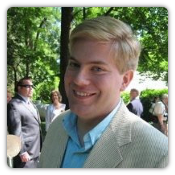 As project engineer, Christian Decker is responsible for system design, selection and vetting of new hardware, inventory management, remote administration and management of client sites, and technical support both in house and on-site. He was instrumental in the development of the Virtual Doorman system and interactive web portal and is on the team that continues to develop the Virtual Doorman product. Christian excels at listening to and evaluating client needs. His experience and thorough knowledge base allow him break down the project into specific requirements and provide the most value to the customer by selecting the right products for their needs. His motto is: "do it right the first time and everybody wins."
Christian has a master's degree in Construction Administration from Columbia University and earned his bachelor's degree in Mechanical Engineering at Bucknell University. Prior to joining the Virtual Service team, he worked for a civil engineering firm in Pennsylvania. An avid traveler and photographer, Christian has climbed Mount Kilimanjaro, hiked the Inca trail to Machu Picchu, and visited all seven continents. He also volunteers at the Maker Faire exhibit at the Queens Hall of Science and is active in the Columbia alumni community.
Please contact Christian at (212) 400-6005 ext. 205 or cdecker@virtualservice.net for technical support or with any questions you may have regarding installations.