Case Study: 165 Charles Street
Our Comments:
Residential security for luxury high-rise buildings is becoming much more complex than simply
installing door locks and a few video cameras. It's a multi-billion dollar industry. Pacom is an ideal solution because of their system's ability to easily integrate the alarm, access control and video functions into a single control panel. This saves the customer both time and money on their security system.
Colin Foster
V.P. of Sales & Marketing
Virtual Service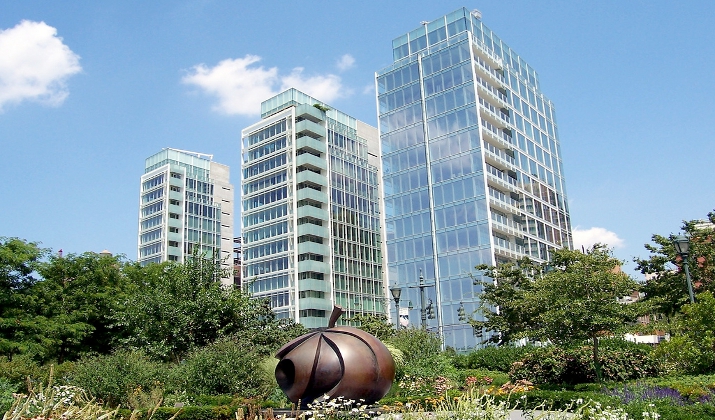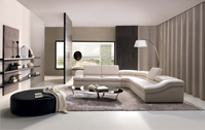 Installations
16 x cameras 2 x DVR

5 doors of card access
Virtual Doorman System
16 x cameras
2 x DVR
5 doors of card access
Virtual Doorman System
Virtual Service Secures 16-Story Luxury Condominium
Security has become a valuable amenity when selling multi-million dollar high-rise condominiums to high net worth individuals in New York City. Residents want to feel secure and comfortable when living in one of the world's largest cities and are willing to pay the cost of that added security. Virtual Service and Pacom Systems stepped-up to the challenge to create a new level of residential security at Richard Meier & Partners, LLP newest residential project at 165 Charles Street in New York City.
For more than four decades, Richard Meier & Partners has been called upon to create dozens of urban designs in the United States and abroad. The work of Richard Meier & Partners is instantly recognizable and internationally well respected. Many of the firm's buildings have become recognized both nationally and internationally as landmarks and are popular, frequently visited attractions in their respective cities. The firm's projects have received numerous awards including 29 National Honor Awards from the American Institute of Architects and 53 from the New York AIA and other AIA regional chapters.
The challenge for 165 Charles Street was to secure both the external and internal building
access and to integrate multiple access control points and video surveillance throughout the
entire building, particularly in the building's common areas such as the wine cellar, pool, gym,
and screening room. Virtual Service used Pacom's integrated 1057 control panel to centralize
the management of all alarm, access control and video surveillance activity to provide
continuous event reports and alarm reports to on-site security personnel and the monitoring
station.
The security system uses individual programmed cards and key fobs to controls the access to
some 50 separate doors, elevators, elevator stairwells, and the common areas of the building.
The system also uses individual access cards for the pool and gym in order to provide a higher
level of security and limit access for children and unauthorized users. The system can also be
configured to allow limited and supervised access for delivery services, maintenance, and
domestic staff.
"We are very pleased with our business relationship with Virtual Service. They are a true World-Class company and are helping to expand the reach of Pacom's security products into a variety of new markets," said Andrew Minnikin, President of Pacom Systems North America.